Madalyn
Inghild Økland
$0.99
Huntress. Princess. One lord, and one peasant boy.
There is no end to the expectations placed upon Madalyn.
Compose yourself with grace and dignity. Be as fearless and brave as the kings of old. Bring glory to the gods.
She is heir to the throne of Rimdalir.
So if she fails, her people might die. War is a distant threat when sickness and starvation are just as deadly.
The solution? Getting married, to the perfect match.
But Madalyn's heart settled a long time ago, for something as simple as a smile.

The Alien Who Woke Earth: A First Contact Drama
Remi DeWitt
$0.99
When a big silver being with lethal powers falls from the sky, Devon enlists it in her quest to change the world into a better place. They set off to visit the president, and, along the way, collect an army of followers excited by the alien's power. But the president knows they're coming and uses all his powers to try to stop them. Will they overcome the rising tide of obstacles and get to Washington? And if they do, will anyone listen?
Devon learns that with power comes responsibility and discovers that it's not easy to discern which people are good and which ones deserve the alien's wrath.

Oasis
Dima Zales
FREE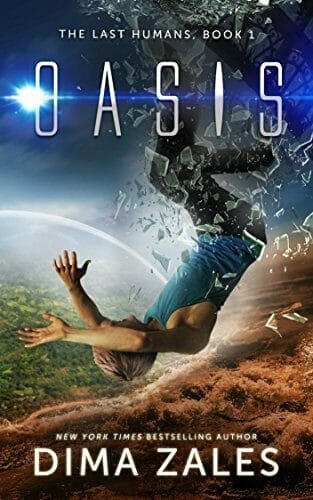 My name is Theo, and I'm a resident of Oasis, the last habitable area on Earth. It's meant to be a paradise, a place where we are all content. Vulgarity, violence, insanity, and other ills are but a distant memory, and even death no longer plagues us.
I was once content too, but now I'm different. Now I hear a voice in my head, and she tells me things no imaginary friend should know. Her name is Phoe, and she is my delusion.
Or is she?