Unleashing Magic: Twisted Curse Book Three
D. J. Dalton
$0.99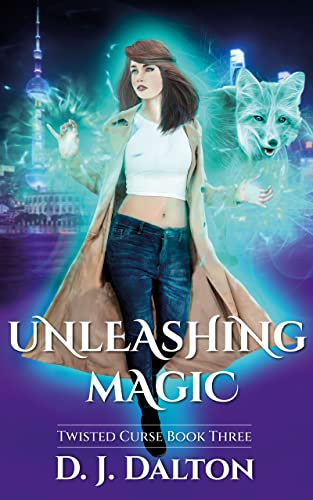 She changed the fate of the land. Can she survive the terrifying consequences?

Keren Stewart's fight has just begun. With the elf that kidnapped her best friends still on the run, she devises a daring rescue. But they aren't the only ones in need of saving. When a mysterious illness befalls her fire-breathing friends, she rebels against the elder sorcerer to fight for the dragon races' very existence.

Embarking on a doomed adventure, she refuses to give up on family, friends, and the ailing hatchlings fighting for their lives. But with traitors on her team and deadly clifftop battles, Keren's rescue quest feels destined for disaster.

Can she free her loved ones and cure the dragons' illness before death claims them all?

Unleashing Magic is the pulse-pounding third book in the Twisted Curse urban fantasy series. If you like courageous characters, mystical settings, and page-turning action, then you'll adore D. J. Dalton's extraordinary tale.

Buy Unleashing Magic to keep the flame alive today!

Serious Crimes
Frank Tayell 
FREE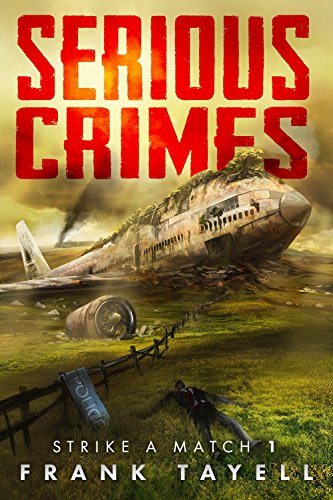 They called them Artificial Intelligences. Sentient viruses were closer to the truth. They spread throughout the world until every networked circuit was infected. Then they went to war. Millions died in the nuclear holocaust that brought an abrupt end to the AI's brief reign of terror. Billions more succumbed to radiation, starvation, and disease. But millions survived, and they rebuilt.
Twenty years later, a ceremony is being held to mark the first transatlantic broadcast since The Blackout. The Prime Minister of Britain and two of the Presidents of the United States will speak to an audience of nearly ten million people. Not all are celebrating. Crime is on the rise, and power is once again a prize worth murdering for.
Ruth Deering, a new graduate from the police academy, doesn't care about ancient history or current affairs. She only joined the force to escape the smog-infested city. Those hopes are dashed when she is assigned to the Serious Crimes Unit, commanded by the disgraced Sergeant Mitchell. Her first case seems like a simple murder, but the investigation uncovers a counterfeiting ring and a conspiracy that threatens to destroy their fragile democracy.

Soulbound
Bethany Adams 
FREE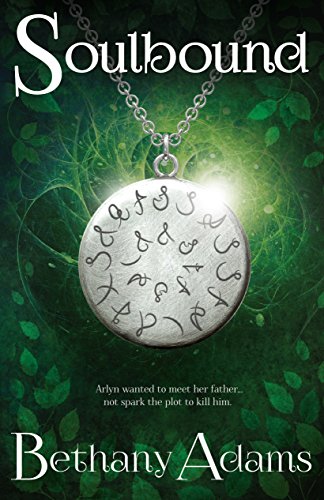 A deathbed promise

Arlyn's quest is simple: Find her father and let him know her mother is dead. After all, Arlyn had promised her mother she'd go. The problem? Her father's people are myths and legends, and he doesn't even live on Earth. But despite a long journey through the mysterious mists of the Veil, finding him turns out to be the easy part.

A dream long-buried

After five hundred years, Kai has given up on finding his soulbonded. So when he stumbles across Arlyn after returning from his latest mission and recognizes her as his mate, Kai starts their bond in haste. But he never could have imagined that his bonded is his best friend's newfound daughter. Whoops.

A hidden conspiracy sparked to life

Though the sight of Kai makes Arlyn's heart pound, she isn't sure she can forgive him for starting their bond without her permission. But her love life is the least of her problems. Her father is an elf lord, and his sudden acknowledgment of a half-human heir reignites the same conspiracy that took him away from her mother in the first place. Now Arlyn and her family must face iron wielding assassins, bigotry, and her newly awakened magical abilities if they hope to come through in one piece.

Arlyn thought she would return to Earth after meeting her father. Now she must fight to save the family she never knew she wanted.