The Lazarus Men:
A Lazarus Men Agenda #1
Christian Warren Freed
$1.99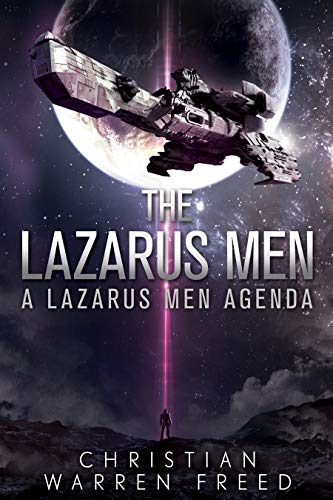 A thrilling sci-fi noir adventure combining the best mystery of the Maltese Falcon with the adventure of Total Recall. Welcome to the world of the Lazarus Men.

It is the 23rd century. Humankind has spread across the galaxy. The Earth Alliance rules weakly and is desperate for power. Hidden in the shadows are the Lazarus Men: a secret organization ruled with an iron fist by the enigmatic Mr. Shine. His agents are the worst humanity has to offer and they are everywhere.
Gerald LaPlant's life changes forever the day he accidentally witnesses a murder and discovers an alien artifact in his pocket. Forced to flee, he is chased across the stars by desperate men who want what he has and are willing to stop at nothing to get it. Along the way Gerald meets a host of villains and heroes, each with hidden agendas. If Gerald has any hope of surviving, he must rely on his wits and avoiding the one thing that could get him killed more than the rest: trust.
For he has the key to the galaxy's greatest treasure. Half want him dead. Half need him alive.
It's a race against time to see which wins.

Soul Tempest
Stuart Greystone
FREE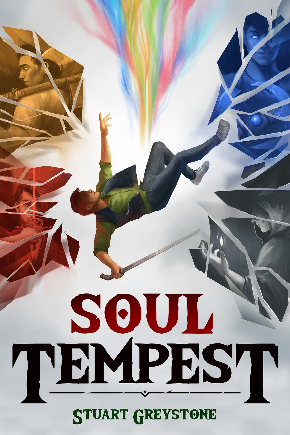 In the space of a single day, Axel Knight accidentally freezes his school, punches a monster (badly), then watches a mysterious police officer annihilate that monster with a snap of his fingers.

As weird days go, that was only the beginning.

Now a recruit in the Otherworld Police Department, Axel soon finds this new world has everything he's ever wanted: swords, true companions, mythical creatures, big fireballs…and a league of soul-powered warriors, sworn to protect the innocent.

The problem? Axel's 'powers' come in only one fiery flavour: chaotic destruction, with no hope of control. As Axel desperately fights to earn his place at the academy (and not explode his friends), a wave of strange monster attacks sweeps the globe, and the Otherworld's most feared crime lord plans to steal a power greater than any other…

Starshine: Aurora Rising Book One
G. S. Jennsen  
FREE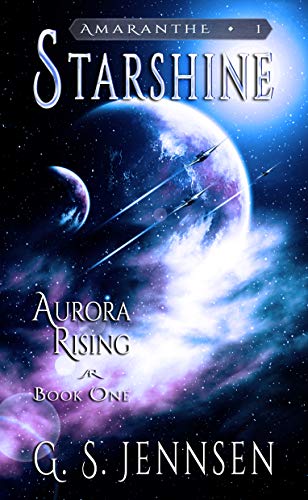 SPACE IS VAST AND UNTAMED, AND IT HOLDS MANY SECRETS.
Now two individuals from opposite ends of settled space are on a collision course with the darkest of those secrets, even as the world threatens to explode around them.
The year is 2322. Humanity has expanded into the stars, inhabiting over 100 worlds across a third of the galaxy. Though thriving as never before, they have discovered neither alien life nor the key to utopia. Earth struggles to retain authority over far-flung planets and free-wheeling corporations while an uneasy armistice with a breakaway federation hangs by a thread as the former rebels rise in wealth and power.

Alexis Solovy is Earth Alliance royalty, her father a fallen war hero and her mother an influential military leader. But she seeks only the freedom of space and has made a fortune by reading the patterns in the chaos to discover the hidden wonders of the stars.

Nothing about her latest objective suggests the secret it conceals will turn her life— not to mention the entire galaxy—upside down. But a chance encounter with a mysterious spy leads to a discovery which will thrust Alex into the middle of a galactic power struggle and a sinister conspiracy, whether she likes it or not.