Rebel, Supernatural Bounty Hunter
Complete Box Set 1-3
Nicole Zoltack
$0.99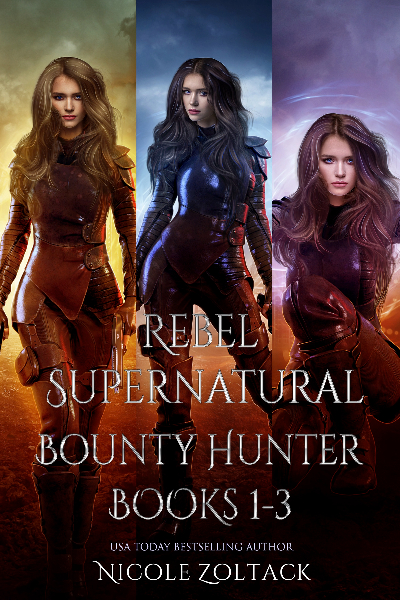 Enjoy the complete saga as Rebel embarks on her quest, has her revenge, and forms a legion to combat one of the greatest and oldest evils the world has ever known!
Click here for all available retailers >>
Broken Ascension
Dave Walsh 
FREE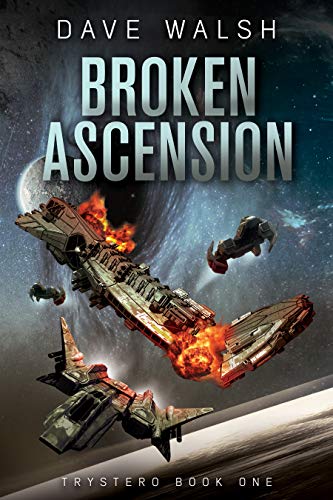 The war is over, and there are no winners. Just a broken galaxy.

Now humans and aliens must share this war-torn galaxy. None of this matters to Drake, though, he's just an artist. He's tagging along on the busted up ship Trystero, along with its ragtag crew. Together, they traverse the Demilitarized Zone between Terran and Gra'al borders, taking on any job they can find. Big or small. Human or alien.

The galaxy changes when the crew encounters a derelict alien ship, its crew slaughtered. With his dying breath, a crewman points them to a box. In it? An abandoned alien baby. When their government refuses to get involved, Drake and the crew need to return the baby they've been calling Bruce home, a bloodthirsty warlord on their tail.

His quest? Find Bruce and claim the Gra'al throne, declaring a new war on humanity.

Drake never wanted to be a hero… now he's all that stands in the way of a fragile peace between humans and aliens.
Dark Descent
Nicole R Tayor
FREE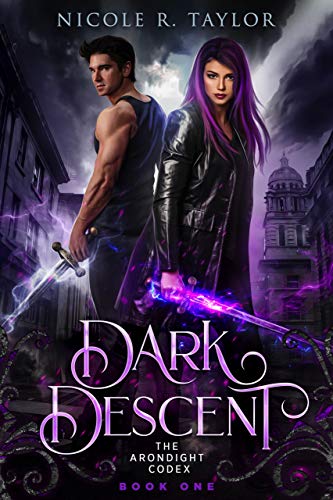 With demons ravaging London and humanity in danger, it's up to sassy and reluctant heroine Scarlett Ravenwood to protect the world from falling into the clutches of evil.

London bartender, Scarlett Ravenwood, has never fit in.
She's a nobody with zero future, and the world thrives on reminding her.
But when she's attacked by a demon, and becomes entangled with the mysterious man who saves her, Scarlett learns she's not quite human. She's a Natural — a demon hunting mage with powers unlike anything in the supernatural world — and her destiny is not her own.
Thrust into a hidden world on the brink of an apocalypse, Scarlett must leave behind everything she's ever known to protect humanity…or risk losing her soul forever.