The Storm Tower
Dan McGrath 
$0.99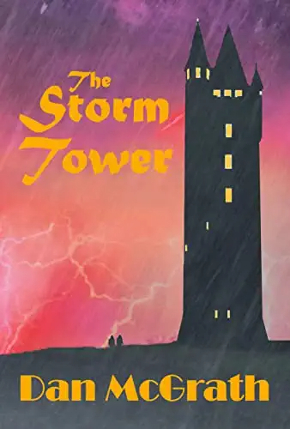 Uneasy alliances are tested when magi of factious clans are forced to shelter together in a mysterious old watchtower. While a deadly storm rages outside, intrigue and murderous plots ensue.
The tower itself isn't what it seems however, and dark forces are closing in.
Can the magi come together to defeat a powerful common foe and survive their unplanned stay in the Storm Tower?
Superb world building and fascinating characters will keep you captivated in this atmospheric, supernatural thriller. The Storm Tower is set in a fantastical, fractured land tenuously ruled by its magic-wielding elite.
Click here to view on Amazon >>

The Watchmaker's Daughter
C.J. Archer 
FREE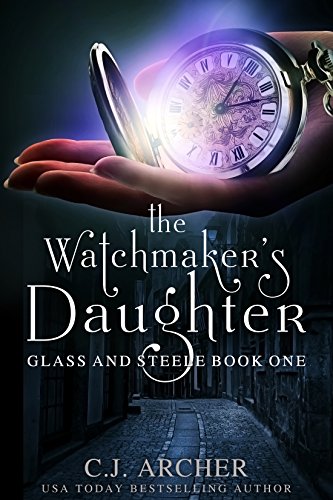 Matthew Glass must find a particular watchmaker, but he won't tell India why any old one won't do. Nor will he tell her what he does back home, and how he can afford to stay in a house in one of London's best streets. So when she reads about an American outlaw known as the Dark Rider arriving in England, she suspects Mr. Glass is the fugitive. When danger comes to their door, she's certain of it. But if she notifies the authorities, she'll find herself unemployed and homeless again – and she will have betrayed the man who saved her life.

With a cast of quirky characters, an intriguing mystery, and a dash of romance, THE WATCHMAKER'S DAUGHTER is the start of a thrilling new historical fantasy series from the author of the bestselling Ministry of Curiosities, Freak House, and Emily Chambers Spirit Medium books.
Click here to view on Amazon >>

Sora's Quest
T. L. Shreffler 
FREE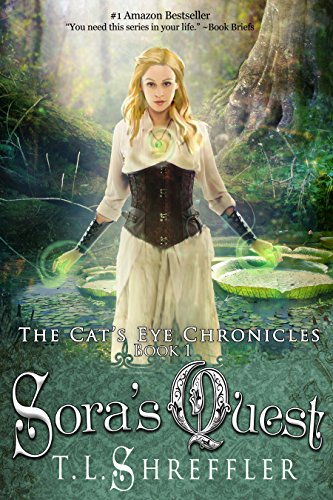 Sora Fallcrest always dreamed of adventure, but as a member of the nobility, she learned the ways of a Lady instead. Now seventeen, she is expected to choose a husband and marry. She plots to run away, but just as she is stepping out the door, she runs into a mysterious man–and is kidnapped.

Abducted from her manor, Sora is plunged into a world of magical races, arcane jewelry and forgotten lore. She finds herself at the mercy of a dangerous assassin, haunted by an even darker past. She yearns for freedom, but he won't let her go–not when her Cat's Eye necklace is the only thing that can save his life.

But the necklace itself presents a problem. It is an ancient device from the long forgotten War of the Races, and its magic has the ability to steal souls. Can Sora learn to wield its power–or will the power wield her? (Winner of the SKOW 2006 Best Fantasy Award)