Coward's Truth: A Novel of the Heart Eternal #1
Chris Freed
$1.99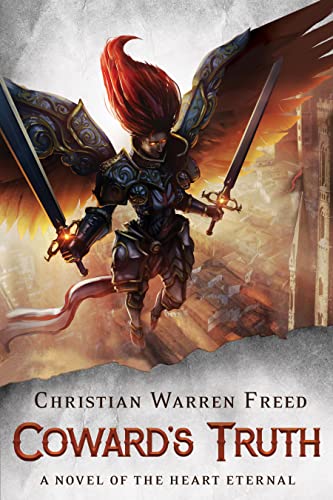 Welcome to Ghendis Ghadanisban. City of god-kings. City in turmoil.

The god-king is dead! Whispers of murder spread through the city known as the Heart Eternal. His death allows an ancient evil Razazel to return and resume its quest to dominate all life. As if that isn't enough, warring factions threaten the jewel of the desert. The only way to prevent this is by a group of reluctant heroes to escort a young boy filled with the dying god's essence to the ancient mountain of Rhorremere so the god-king can be reborn. It is a quest bound to claim lives, for evil never stops.

Far off in the mountains, a squad of stranded space marines sells their services in the hopes of being rescued. Their search brings them in conflict with too many enemies. Forced to join the quest, it is a decision that may prove their ultimate doom.

Fate and destiny clash as agents of good and evil set forth to stake their claim.

Welcome, friends, to the Heart Eternal.

Knights: The Eye of Divinity
Robert E. Keller 
FREE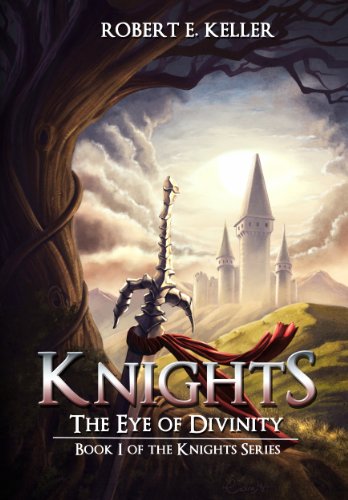 Strange and legendary Dremlock Kingdom is facing destruction from both within and beyond its stone walls in the form of goblins–creatures spawned by evil that come in all shapes and sizes–and the Deep Shadow, a hungry and spreading force of dark sorcery that infects people with madness.

To save their kingdom, the knights recruit a lonely and isolated boy named Lannon who lives in a wooded valley with his crazy father, who bears a dark illness of the soul, and his foul-tempered mother. Lannon is sought out because he possesses a rare power called the Eye of Divinity. The knights need Lannon's gift to see through the fog of evil that shrouds Dremlock Kingdom and give them the advantage they need to turn the tables on their ancient foe.

With the help of his friends, Lannon tries desperately to unlock the Eye of Divinity in time to save Dremlock Kingdom from otherwise certain doom. With the Deep Shadow creeping around the kingdom and infecting hearts and minds, Lannon isn't sure if anyone in Dremlock can even be trusted. Lannon finds himself, and his fellow squires, caught in a web of mystery and magic in a kingdom where anything can happen.

Alien Hunters
Daniel Arenson
FREE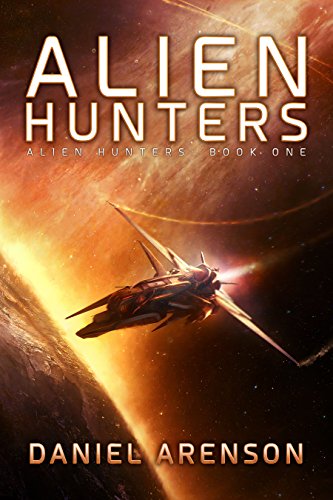 The skelkrins. Predators from deep space. Creatures of claws, fangs, and unending malice. They swarm across the galaxy, slaying all in their path. Planets burn in their wake. And now they're heading to Earth.

Raphael "Riff" Starfire commands the Alien Hunters, a group of scruffy mercenaries. Galactic pest controllers, they mostly handle small critters–aliens that clog up your engine pipes, gnaw on your hull, or burrow through your silos.

Riff and his crew have never faced anything like the skelkrins before. As these cosmic killers invade our solar system, will Riff be the one hunting aliens . . . or will aliens hunt him?