TRIBES
Mia Frances
$0.99
A dark, gritty post-apocalyptic tale of love, loathing, & survival! Alex, her sisters, and their kids are on their way to her camp in the Adirondack Mountains for the Columbus Day weekend when the unthinkable happens. A voice on the radio warns the country is under attack! Greeted by guns and bullets when they try to seek shelter, they're forced to hide in a cave to wait out the fallout. After two weeks in their dank hole, Alex wakes up one morning to discover her sisters gone. They've taken the rented minibus and returned to the city to search for their husbands, leaving Alex to care for her 7 nieces and nephews. It's an arduous 35-mile hike through the mountains to her camp…a journey through hell! Society is devolving. The strong: looters, murderers, and rapists; preying on the weak. The small hamlets and villages they pass through have become killing fields, as survivors battle each other for the few remaining supplies. Above them, the skies are growing darker every day, blocking out the sun. Temperatures are plummeting. Winter is coming early. Along the way, Alex rescues two starving orphans whose mother was murdered by marauders. In her struggle to keep the children alive, Alex stumbles on a hidden cache of food only to discover it's guarded by a man who'll haunt her nightmares. Half guardian angel, half demon. Both barbarian and benefactor. A strange mixture of brutality and gentleness, cruelty and caring. A man named Wolf!

Come What May
Kevin Lee Swaim
FREE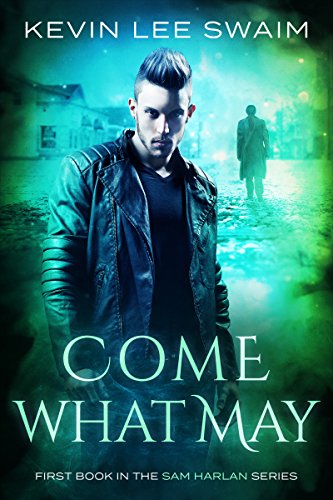 Until he met vampire hunter Jack Harlan, Sam Fisher lived a quiet, peaceful life. Now that dark creatures have murdered his wife and kidnapped his daughter, Sam must learn everything he can from his new mentor to find his little girl before it's too late.

Serious Crimes
Frank Tayell 
FREE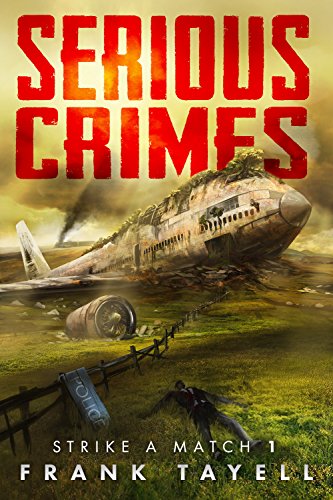 They called them Artificial Intelligences. Sentient viruses were closer to the truth. They spread throughout the world until every networked circuit was infected. Then they went to war. Millions died in the nuclear holocaust that brought an abrupt end to the AI's brief reign of terror. Billions more succumbed to radiation, starvation, and disease. But millions survived, and they rebuilt.
Twenty years later, a ceremony is being held to mark the first transatlantic broadcast since The Blackout. The Prime Minister of Britain and two of the Presidents of the United States will speak to an audience of nearly ten million people. Not all are celebrating. Crime is on the rise, and power is once again a prize worth murdering for.
Ruth Deering, a new graduate from the police academy, doesn't care about ancient history or current affairs. She only joined the force to escape the smog-infested city. Those hopes are dashed when she is assigned to the Serious Crimes Unit, commanded by the disgraced Sergeant Mitchell. Her first case seems like a simple murder, but the investigation uncovers a counterfeiting ring and a conspiracy that threatens to destroy their fragile democracy.