Panic In The Rockies
T L Payne
$4.99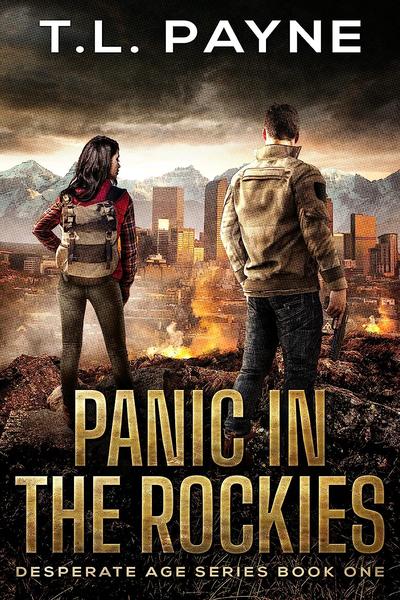 In an instant, an EMP attack plunges the nation into chaos.
Young parents Ethan and Brooke Spencer are on a romantic ski vacation in the Rockies when the lights go out, cars stall, and communications fail. Stranded eight hundred miles from home, they are desperate to return to their four-year-old twins and are willing to do whatever it takes to reach them.
When the lights go out, ordinary parents find themselves facing the end of the world as they know it. With chaos everywhere and society collapsing before their eyes, they'll have to risk everything to get home to the people they love.
Panic in the Rockies is book one in the Desperate Age Series, a high-octane, post-apocalyptic EMP survival series perfect for fans of Jack Hunt, Grace Hamilton, E. E. Isherwood, and Ryan Schow.

Saber, Roots of Hope. Trilogy Book 1
Monica Red
FREE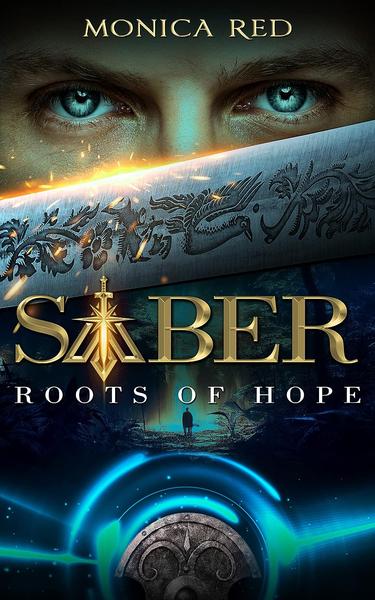 He's about to lose a devastating war. Trapped between despair and honor, will one young leader choose to chase an uncertain magic?
Commander Chris Riddley believes defeat is inevitable. The only high-ranking soldier left after his colonel father's death, the inexperienced officer falls back to protect the last human city. And though his army is decimated, he vows to defend his people until his dying breath.
Tasked with one final mission by the High Council, Chris barely survives a sorcerer's attack before learning of a cursed saber rumored to be the key to victory. But the fierce protector finds himself unsure whether to pursue a vague prophecy or remain to hold the line against their brutal foes.
Will his choices secure their salvation or hasten their doom?
Saber, Roots of Hope is the thrilling first book in the Saber Trilogy of YA fantasy series. If you like well-rounded characters, captivating world-building, and unexpected twists, then you'll love Monica Red's sword and sorcery adventure.

Click here for all available retailers >>
Rise Of The Dragons
Morgan Rice
FREE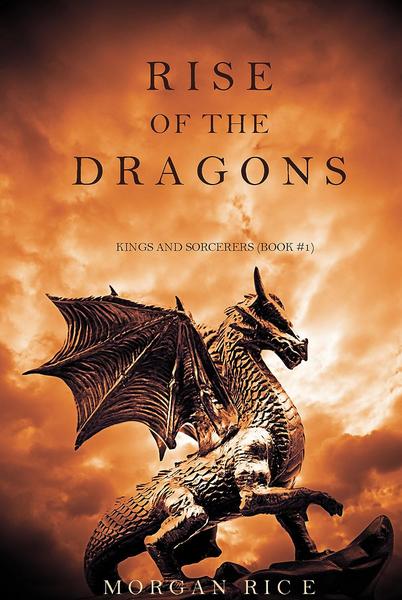 Kyra, 15, dreams of becoming a famed warrior, like her father, even though she is the only girl in a fort of boys. As she struggles to understand her special skills, her mysterious inner power, she realizes she is different than the others. But a secret is being kept from her about her birth and the prophecy surrounding her, leaving her to wonder who she really is.

Just as Kyra is coming of age, the local lord comes to take her away. Her father wants to wed her off to save her. Kyra, though, refuses, and she quests on her own, into a dangerous wood, where she encounters a wounded dragon—and ignites a series of events that will change the kingdom forever.

15 year old Alec, meanwhile, sacrifices for his brother, taking his place in the draft, and is carted off to The Flames, a wall of flames a hundred feet high that wards off the army of Trolls to the east. On the far side of the kingdom, Merk, a mercenary striving to leave behind his dark past, quests through the wood to become a Watcher of the Towers and help guard the Sword of Fire, the paranormal source of the kingdom's power. But the Trolls want the Sword, too—and they prepare for a massive invasion that could destroy the kingdoms forever.

With its strong atmosphere and complex characters, RISE OF THE DRAGONS is a sweeping, romantic saga of knights and warriors, of kings and lords, of honor and valor, of magic, action, adventure, destiny, sorcery, monsters and dragons. It is a story of love and broken hearts, of deception, of ambition and betrayal. It is fantasy at its finest, inviting us into a world that will live with us forever, one that will appeal to all ages and genders.