Death: Book 1 of the Justice Cycle
JW Kiefer
$0.99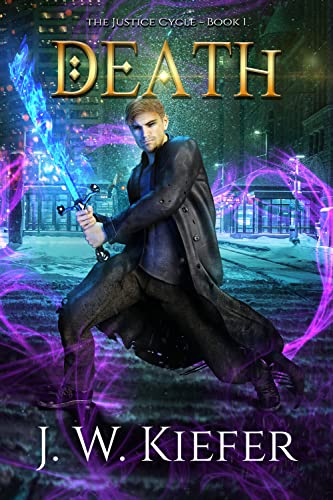 In the normally tranquil city of Binghamton in upstate New York women are turning up dead. Murder is something every town experiences, but here in the country, two in as many days is frightening. Police detectives Jared Caddrett and Dana Campbell are tasked with finding the killer, but when a mysterious FBI agent from the big city shows up, they begin to realize that something far more sinister has come to their little town. As the war between the spirits of Justice and Injustice threaten to invade the earthly realm and angels and demons battle, what began as a simple murder investigation will lead the two detectives into the unseen world that exists in the shadows, thrusting them into a supernatural war that has been raging for millennia.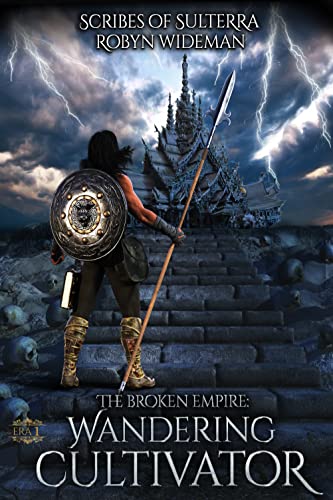 Wandering Cultivator
Scribes of Sulterra
FREEGlory or Family?

Calin has a bright future as the top Alchemy student in the entire Academy, and the clans are lining up to woo him.
But when tragedy hits his family, Calin must make a choice. Stay at the academy and continue his rise as a powerful cultivator or leave and risk everything to help his little sister.

An exciting Western Cultivation fantasy with progression, monsters and no harem.

The Blind Spot
Michael Robertson 
FREE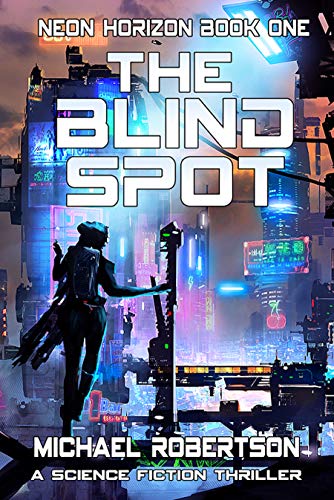 COULD YOU BETRAY EVERYONE YOU CARE ABOUT TO PREVENT A WAR?

The Blind Spot exists in defiance of Scala City's dystopian big brother regime. It occupies a small sector in the city, and those who live there believe in their right to privacy. Scala City believe if you've done nothing wrong, you have nothing to hide. But the Blind Spot have hackers that could bring the larger city to its knees. This is why it's never spilled over into all-out war. Until now …

A terrorist attack on Scala City's main plaza has tipped the delicate balance. There is only one person who can halt the conflict before it begins …

Marcie Hugo, daughter of the Blind Spot's leader, and the district's best kept secret. Cybernetically enhanced, she's faster, stronger, and smarter than most. But more importantly, she's invisible. Protected and hidden away by her father for the majority of her life, she's in the unique position to move between the Blind Spot and Scala City unnoticed.

With the best hacker in the city on her side, and while the rest of the Blind Spot prepares for a bloody war, Marcie gets to work …

To avoid total annihilation, she will have to betray everyone she loves, starting with her father …

And even then, her chances of success are slim …

Join Marcie in a race against time as she turns over every neon-lit inch of Scala City and The Blind Spot in a quest to discover who's trying to destroy her home and why. And even if she is successful, with the number of ties she's severed, how much of a life will she have left to return to?