Winter's Edge
Mike Sheridan  
$2.99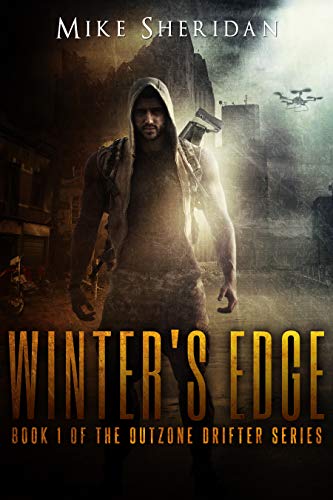 When they killed his family, they killed a part of him too. The good part.

Seven years after a global war has devastated mankind, Frank Brogan and his family live in the safety of New Haven, a newly-formed authoritarian state deep in the American northwest. Beyond the Exclusion Wall lies the Outzone, a lawless territory ceded from federal jurisdiction. Brogan never thought he would go there. He was wrong.

When three Outzone bandits cross into New Haven and murder his wife and daughter, Brogan quits his specially-trained police unit to hunt them down. Entering the Outzone, he travels to its de facto capital, Winter's Edge and picks up the bandits' trail. In a violent city controlled by rival gangs, he needs to use all his hard-won skills as a police officer and war veteran to survive.

It isn't long before Brogan's quest takes him out of the city and deeper into the territory, where a beautiful but dangerous woman takes a keen interest in him. Can he survive encounters with the nomadic tribes that roam the Outzone's mountains and plains to finally confront the men who murdered his family?

Fans of Jack Reacher and Mad Max will enjoy this fast-paced, post-apocalyptic thriller.

Serving Side by Side
Fiona West
FREE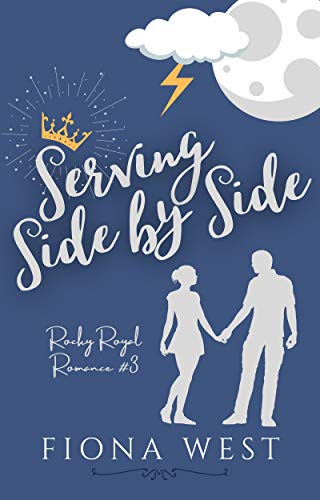 Is true love like lightning, or can it strike twice?Sam only took this job as a favor to one of his best friends, Edward, who also happens to be king. Despite the recent notoriety he gained on a dangerous mission, he doesn't make friends with women–he doesn't even make eye contact if he can help it. Being assigned with Macias, the most intimidating woman he's ever met, poses a small problem. Falling in love with her poses a huge problem.Tezza Macias, the Grand Duchess's night security, is too tough to admit that the disappearance of her husband is breaking her. Guaranteeing Abbie's safety matters more than anything to her, but as depression creeps in, she's losing her connection with the magic that makes her excel at her job. Her new partner isn't making things easier with his probing, personal questions about things she'd rather not talk about…even if his brand of handsome shyness is pushing all her buttons.When a curious projection stalks the castle halls, can they work together to discover its source…and the threat it may pose?Serving Side by Side is a sweet stand-alone novella in the Rocky Royal Romances, a complete five-book series. It has a guaranteed HEA and no cheating. Download it today! Content warning: this book contains a character with depression and an allusion to the death of a spouse. This book was previously published under the title The Almost-Widow.

Shadow Witch: Horror of the Dark Forest
J. Thorn 
FREE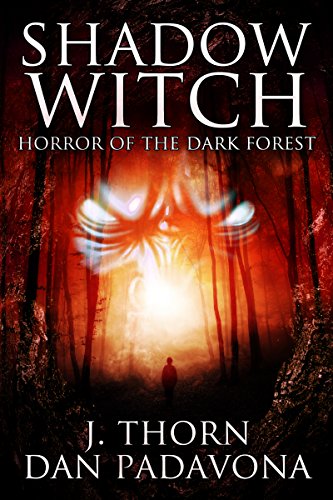 Winter has come.

Thom Meeks lives with his family in Droman Meadows under the protection of the Kingdom of Mylan. An unusually long winter creates anxiety in the village and some believe it to be the return of an ominous force known as the Shadow. When a pack of dread wolves lays ruin to Droman Meadows, Thom escapes with his wife and four daughters. They set out on the Mylan Road in hopes of finding refuge in the capital, but dark forces emerging from the primeval forest will challenge them for their eternal souls.