Heir of Magic
J.D. Ruffin
$0.99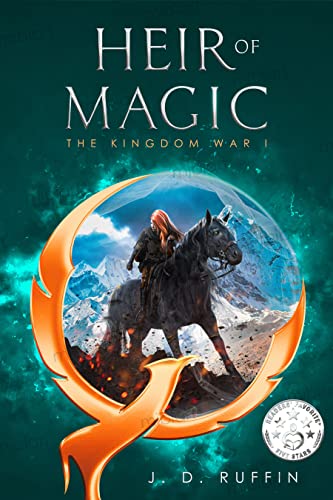 She thought she'd escaped . . .

. . . and then rough hands gripped her mouth and her magic failed.

She was the fifth. How many more would vanish?

When the Crown Princess disappears, the kingdom rages, and blame is laid across the border.

The banners are called, and war looms.

How many will die to serve her cause?

You'll love this action-packed adventure because everyone yearns for magic and hope in a time of darkness.

Get it now.

Dred Dixon Chronicles: Origins Books 1-4
N.A. Grotepas
$0.99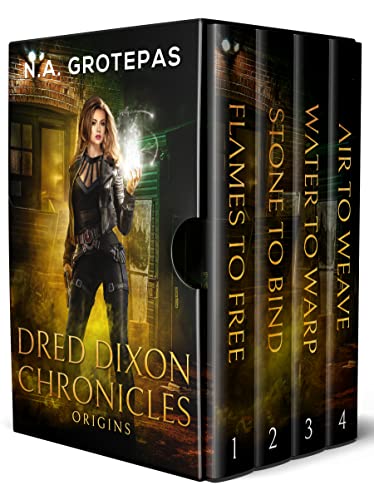 The first four books in Dred Dixon Chronicles. Over 1200 pages in urban fantasy adventure!

The forces of darkness take no prisoners. Neither do I. Coincidence?

I'm Dred Dixon (call me Mildred, my real name, and find out what happens. I dare you). My marching orders are to protect the hidden world at all costs. That's fancy-talk for "Neutralize the baddies." I'm murderously good at my job.

But now the Fates are meddling. They want me to stop killing so much. What am I supposed to do? Reason with monsters? Talk down demons? They may as well start digging my grave now.

The Fates always make things worse. I think I'll ignore them. Damned if I do. Damned if I don't.

Damn it.

If you enjoy Orlando A. Sanchez, Kimbra Swain, Shayne Silvers, John P. Logsdon, Michael Anderle, or K.F. Breene, you'll dig adventuring with Dred Dixon and her ex-NYC Flameheart, Hank Stone.

The Trilisk Ruins
Michael McCloskey 
FREE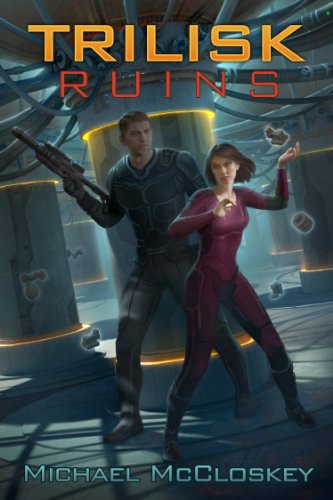 Telisa Relachik studied to be a xenoarchaeologist in a future where humans have found alien artifacts but haven't ever encountered live aliens. Of all the aliens whose extinct civilizations are investigated, the Trilisks are the most advanced and the most mysterious.

Telisa refuses to join the government because of her opposition to its hard-handed policies restricting civilian investigation and trade of alien artifacts, despite the fact that her estranged father is a captain in the United Nations Space Force.

When a group of artifact smugglers recruits her, she can't pass up the chance at getting her hands on objects that could advance her life's work. But she soon learns her expectations of excitement and riches come with serious drawbacks as she ends up fighting for her life on a mysterious alien planet.