Chief Radvar
Crystal Dawn
$0.99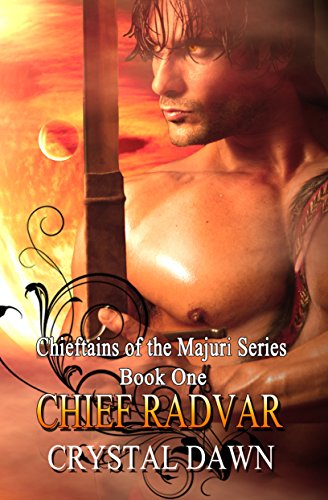 Chief Radvar's ship and crew go through a space anomaly and find they've gone back in time and somewhere so far away in space that they don't recognize where they are. A scientist suggests they might be near Earth. But that was a legend that didn't really exist, right?
Shay finds that her whole life changes when two alien space ships start orbiting Earth. The aliens on one ship are definitely the enemy but are the others as benevolent as they seem or just self serving?

Click here for all available retailers >>
Dragon Pirate
Eileen Mueller
$0.99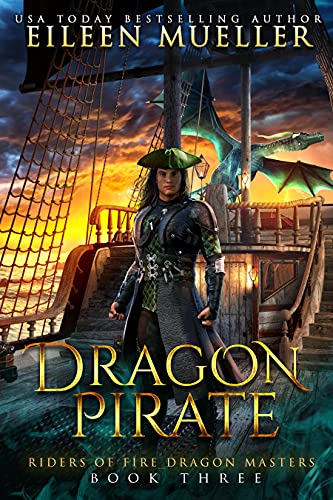 A pirate captain with a fierce sea dragon, bloodthirsty crew and damnable cargo.
And a lone woman, disguised as his cabin boy.

When Rusty's uncle is killed by the Scarlet Hand, she's taken aboard the Fiery Dragon as the new cabin boy.
She vows revenge.

She must keep her true identity secret or risk losing her virtue.

Balanced on a knife's blade, Rusty never suspects she'll fall in love with the very pirate captain she hates.

A man who teaches Rusty her worth, while destroying the lives of others…

If you like swashbuckling pirates, sea dragons, and romance and danger on the high seas, climb aboard the Fiery Dragon today with Dragon Pirate.

Awakening
Robert M. Kerns
FREE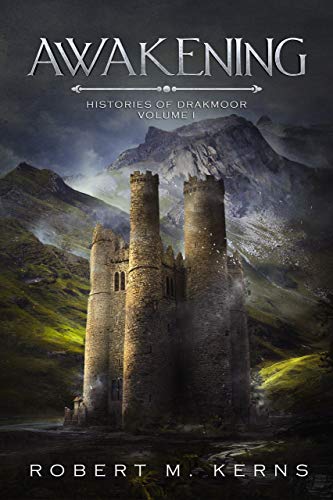 His mind raced……as he lay in the alley.Why was he there?Gavin knew two things – his name and he was wearing a tunic and pants. From beyond the alley, hustling city sounds were unfamiliar. The warmth of the sun on his neck and its position in the sky suggests it was mid-morning.The first choice he made, turning out of the alley, would change his fate.Marcus has led a full life, but he was sick of it. Six thousand years of magic, mayhem, and fighting other people's wars has worn him out. Why wouldn't people just leave him alone?At least the Society of the Arcane allowed him to do his job without asking a bunch of tedious questions. Maybe lunch with his friend Ovir, the Priest, would make the day slightly less miserable?Gavin wasn't sure where he was going.Was he searching for something?The slavers he found were certainly looking for him. Surrounded and outnumbered six to one, he didn't have a weapon. Out of desperation, instinct took over.Marcus sensed the burst and saw the men fall.How had the boy done that?Perhaps today wasn't going to be so dreadful after all?You'll love this Epic Fantasy series, because the journey Gavin and Marcus take will keep you turning the pages until long after bedtime.